Blissverse Ch1, pt1 – Welcome to Blissverse!
on
June 12, 2020
at
1:12 am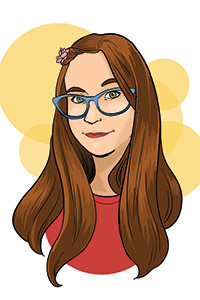 My name is Gina Biggs and the creator of the sci-fi romance webcomic, Love Not Found. Blissverse is a sexy comic project I've been developing behind the scenes for the past three years. I'm so excited to finally be able to share it with you! It's been such a fun way to get the creators at Filthy Figments together for a project and show you what we do over there!
Blissverse will feature an ongoing storyline by myself as well as "scenario" chapters by other Filthy Figments creators showing Ember and Pomona's VR adventures!
Read more works by Gina Biggs:
Love Not Found – Erstwhile Fairy Tales – Filthy Figments